Free Land came up in a conversation with my roommate and I. We were talking about how expensive it was to live in Maryland with out roommates and how one day we were all going to join a commune. With that said, I brought up the fact my dad had land in Texas and Utah and we could all live there. Then she told me about the homestead acts. Well I just thought of the Organ Trail at that moment. https://archive.org/details/msdos_Oregon_Trail_The_1990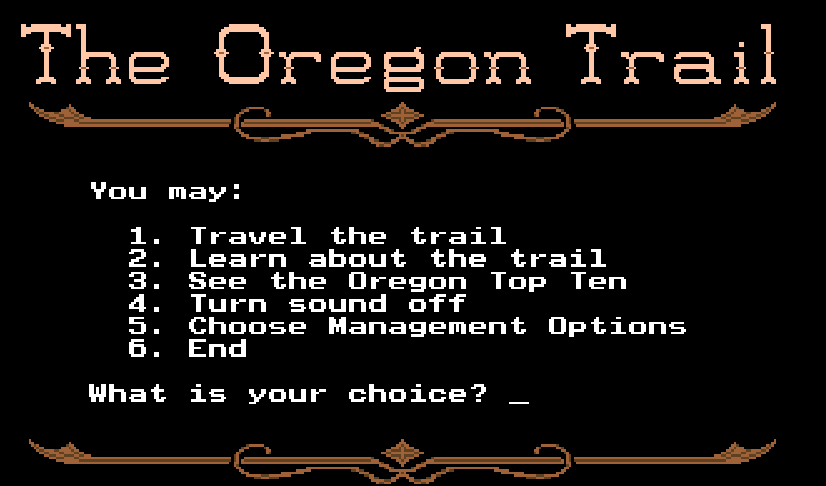 http://www.governmentland.com/
This website claims land available in the following states:
Alaska
Arizona
Arkansas
California
Colorado
Florida

Idaho
Louisiana
Mississippi
Montana
Nevada
Nebraska

New Mexico
North and South Dakota
Oregon
Utah
Washington
Wyoming
Sounds to good to be true. So I am doing some digging into this.
Single Family Lots Available At NO Cost
A Project of Manilla Economic Development Corporation. In cooperation with the City of Manilla and Manilla Municipal Utilities
These Lots Feature:
    Excellent Lot Size and Location
    Paved Streets in Place
    Utilities on site with no hook up fees
    5 Year 100% tax abatement
    Covenants designed to protect your investment.
To qualify for a No Cost Lot in the addition, prospective individuals or entities must build a single-family residence on their lot, which complies with the covenants of the Sunrise Addition and the project requirements.
Manilla at the present time also has access to a housing program that provides assistance up to $34,999 for down payment assistance for first time home buyers. To be eligible you must be able to secure conventional financing and meet an income test.

Did you know Marne has a Free Lot program?  You build the house (conventional construction or modular) and the City of Marne will give you the lot to build it on for FREE!
Areas in Blue are Free Lots (3 Available)
Areas in Orange are Lots For Sale
#1: 2 Acres for Sale
#2: 1/4 Block for Sale
#3: Remodeled 3 Bedroom / 2 Bathroom House with 3 Lots
Recently, the Sherman County Economic Development Office and the City of Loup City completed Phase 1 of the John Subdivision which consists of six lots . Conveniently located just blocks from the City Schools and only steps away from Petersen Ballpark, home to two baseball diamonds and playground, the subdivision will provide more housing opportunities for residents and potential residents of Loup City. The project is unique in that all lots are FREE to any family or individual who builds upon that lot within a designated time frame.
The six houses built during Phase 1 will consist of three Workforce Homes and three Market Rate Homes.
Workforce Homes
Workforce Homes are income qualifying homes and prospective homeowners must meet income and asset restrictions.
Should the prospective homeowner comply with this criteria, they are eligible for $20,000 in downpayment assistance. Current interest rates are at historically low levels and now is an excellent time to take advantage of multiple incentives to become a new home owner.
Interested individuals should contact the Sherman County Economic Development Office at 308.745.5040 or email  development@shermancountyprogress.com to receive an application and learn more about the program. Please note that this will be a limited time opportunity, and those interested should begin the process as soon as possible.
Market Rate Homes
Market Rate Homes are available in the John Subdivision to those individuals who are interested in building their own homes but who do not qualify for Workfore Housing. These lots are also free!
The lots are available to anyone who can demonstrate the financial capability to build a home that will meet the John Subdivision covenants and those will be allocated on a "first come, first serve" basis. The deposit for these lots is $1,000 and will be given back to the homeowner once the home is built.
City of Plainville, located in Rooks County of northwest Kansas
Currently, one building lot is still available on a first-come, first-served basis in the North Addition.  Additional lots are now available in an area bounded by Colorado, Wyoming, 2nd, and 3rd streets in west Plainville.
Requirements and features of  the program include:
The lots are approximately 155 feet wide and 93 feet deep and are located in the Plainville North Addition.
Homes must be new construction.
All homes must be on a full foundation, whether stick-built or modular.  No single wide mobile homes.
An agreement will be entered into between the City of Plainville and the Buyer.  The agreements specifies that the Buyer has six (6) months to enter into a contract with a building contractor to build a single family residence on the property.  Construction on the home must begin within twelve (12) months of the date of the agreement, and construction must be completed in eighteen (18) months.  The city requests that you meet personally with the city council at the time you apply, or soon afterward, so they can meet you and approve the plans for your home.
The plans and specifications for the home must first be approved by the City Council.
A $500 deposit shall be paid to the city.  This deposit will be refunded to the Buyer at the time of closing provided that the Buyer has performed all of the covenants contained in the agreement and all terms of the contract have been completed.
After completion of the terms of the contract, the property will be deeded to the Buyer at the time of closing.
Rooks County has a Neighborhood Revitalization Plan that will provide for the rebate of the property taxes on the new house (and any additional structures such as outbuildings) on a declining scale over a 10-year period.  A homeowner would realize at least a 50% property tax saving over a 10-year period.  (To read the specifics about this program, click the link above).
In addition, because the infrastructure is in place, there are no special assessments added to the property taxes.  The owner is responsible for bringing utilities to the house, however.
To receive an application, you can contact the Plainville City Office at 785-434-2841.   Applicants should take care to carefully read the application before submitting it to the Plainville City Office.
Also available on this website is information about: